BangkoKabayan Inc. Opens Its First Microfinance–Other Banking Office (MF–OBO) in Lobo, Batangas
Details

Created: Wednesday, 25 October 2017 10:18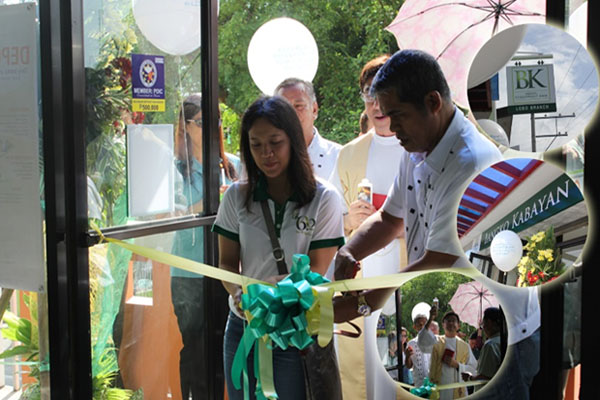 As Mandated by the BangkoSentral ng Pilipinas (BSP) to provide Quality Financial services to the grassroots for greater financial inclusion, bangkoKabayan established its first Microfinance Other Banking Office (OBO) in Poblacion, Lobo Batangas last October 25, 2017.
The (OBO) offers Microfinance loans such as:
KAPITAN (KAPisanan ng mgaIlaw ng TAhanaN) Loan – A group microfinance lending program.
KABAYAN (KAakibat ng BAngkosaPagsulong ng KabuhaYAN) Loan – An individual microfinance lending program.
Educational Loan – An incentive credit window for existing microfinance clients to finance tuition and/or entrance fees, graduation fees board reviews, books, school supplies and uniforms, or premiums for educational plans.
Gabay housing Loan – An incentive loan granted to microfinance clients and depositors for home improvements, repairs or expansion with a term of 6 months to 1 year.

BANGKO KABAYAN INC. Microfinance – Other Banking Office (MF-OBO) –LOBO is located at Poblacion, Lobo, Batangas with contact nos. (0917) 826-2010 / (0998) 583-5530.