Bangko Kabayan partners with Unilever Pureit
Details

Created: Tuesday, 28 March 2017 10:18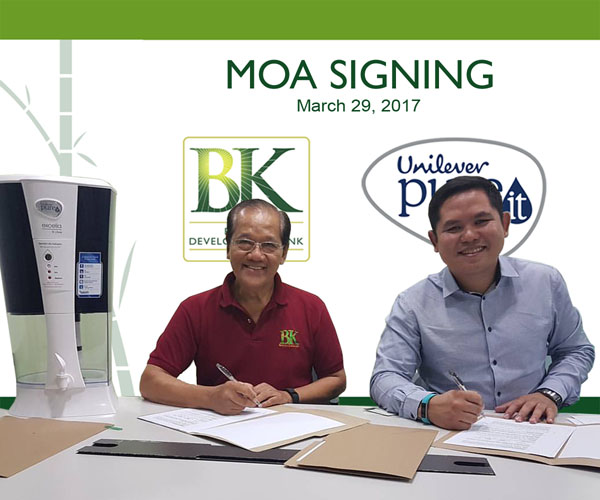 Bangko Kabayan President, Atty. Francis Ganzon and Unilever Pureit Brand Manager, Mr. Brian Durin

As a result of increasing pollution, drinking water today may contain iron rust and heavy metals such as Lead which cannot be removed by simple boiling alone. As per laboratory test, Pureit can remove such harmful substances from water, assuring you safer than boiled water.
Pureit has been certified by more than 20 international laboratories for meeting the highest safety standards. It meets the most stringent international criteria of the Environmental Protection Agency, United States (EPA, US) for the removal of harmful bacteria and viruses from water and thus offer the most superior safety.
And to provide access to safe drinking water to the homes of our microfinance clients in CALABARZON, Bangko Kabayan partners with Unilever Pureit.
For more information on Pureit water, please visit https://www.pureitwater.com/PH/pureit-safety